Business Hall of Fame Award
The growth in the Dayton area has led to the development of a successful business community that has made its mark on our region.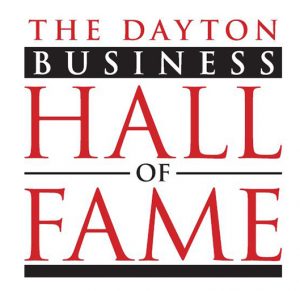 Presented in partnership with Dayton Magazine, the Dayton Business Hall of Fame recognizes the accomplishments and contributions of outstanding leaders within our region who have made a positive impact on this community through economic, cultural and civic endeavors.
How to apply/nominate
Nominations are accepted through Dayton Magazine.
2020 Honorees
Anita Moore – Premier Health
Frank Perez – Kettering Health Network
Fred Ungerman – Taft/
Jeff Schmitt (Posthumous) – Jeff Schmitt Auto Group
2019 Honorees
Greg McAfee, President – McAfee Heating & Air
Patricia McDonald, Retired President – KeyBank
Alan Pippenger, President – Requarth
David Wyse, Chairman – Projects Unlimited, Inc.
Wilbur & Orville Wright (Posthumous) – Wright Company
2018 Honorees
Dr. Michael Ervin – Downtown Dayton Partnership
Phil Parker – Dayton Area Chamber of Commerce
Richard Schwartz – Winsupply
Fred Smith (Posthumous) – Huffy Corp
2017 Honorees
Mary Boosalis – Premier Health
Larry Conner – The Conner Group
Harold Rieck – Rieck Services
Raj Soin – Modern Technologies Corporation
Eugene Dean Imbrogno (Posthumous) – MedWork