Business Hall of Fame Award
The growth in the Dayton area has led to the development of a successful business community that has made its mark on our region.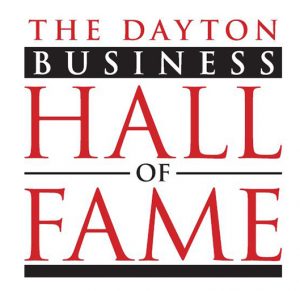 Presented in partnership with Dayton Magazine, the Dayton Business Hall of Fame will recognize the accomplishments and contributions of outstanding leaders within our region who have made a positive impact on this community through economic, cultural and civic endeavors.
How to apply/nominate
Nominations are typically accepted in the fall of each year and presented at The Dayton Business Hall of Fame event the following March. Please check back for more information.
2019 Honorees
Greg McAfee, President – McAfee Heating & Air
Patricia McDonald, Retired President – KeyBank
Alan Pippenger, President – Requarth
David Wyse, Chairman – Projects Unlimited, Inc.
Wilbur & Orville Wright (Posthumous) – Wright Company