Chamber introduces 5th Empower cohort
DAYTON, Ohio – The Dayton Area Chamber of Commerce has named its fifth Empower cohort of women business leaders. In partnership with program sponsor Fifth Third Bank, this group of women began their experience September 30, 2022, with a retreat hosted at Mills Park Hotel in Yellow Springs.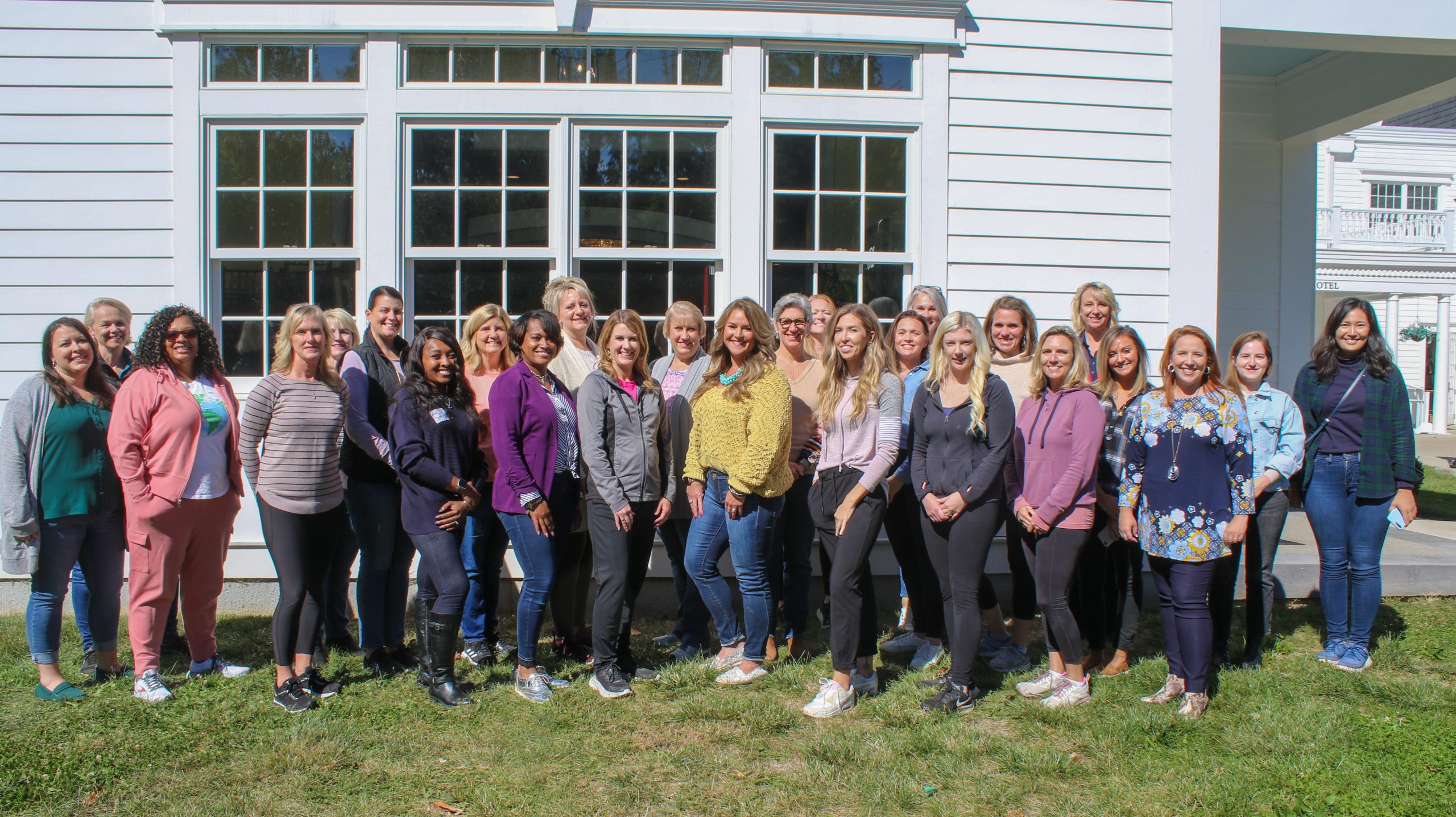 Over the next nine months, the cohort will engage in leadership workshops combined with day-sessions, business coaching and an extensive network of training support to help participants identify individual leadership strengths, values and goals, develop a personal brand and eliminate barriers to advancement.
Through a strategic partnership with Aileron, the region's world class leadership and training development center, Empower will provide participants with a unique blend of hands-on business coaching and group support with peers. The experience will culminate with a closing retreat in June 2023.
Introducing the 5th Empower Cohort:
| | |
| --- | --- |
| NAME | EMPLOYER |
| Claudine Bennett | Dayton Metro Library |
| Kate Blevins | Accuserve Solutions |
| Madina Bolat | Canary Consulting Inc |
| Sharlet Briggs | Kettering Health |
| Nikki Collier | Dayton Children's |
| Miranda Conner | Frontier Technology Inc. |
| Judith Cook | Premier Health Partners |
| Carrie Doyle | Infinity Labs, LLC |
| Brooke Ehlers | Montgomery County Coroner/Miami Valley Regional Crime Lab |
| Laura Evans (Baines) | WHIO-TV |
| Brittany Farmer | Norwood Medical |
| Lisa Henderson | Greater Dayton Area Hospital Association |
| Jessica Jordan | Brixey & Meyer Inc. |
| Jessica Kathman | altafiber |
| Jane Keiffer | Artemis Center |
| Shannon Phelps | The Miami Conservancy District |
| Cara Plummer | LexisNexis Legal & Professional |
| Lyndy Rohe | National Military Family Association |
| Lisa Scherbauer | Cox First Media / Dayton Daily News |
| Sharon Schroder | AES Ohio |
| Courtney Stewart | CareSource |
| Jamaica White | 6888 Kitchen Incubator |
| Terra Williams | Public Health -Dayton & Montgomery County |
| Kelly Wolski | Fifth Third Bank |
| Jennifer Worley | Dayton VA Medical Center |
| Kim Wright | Henny Penny Corporation |
Empower began as a new initiative under the Dayton Area Chamber of Commerce in 2018.
"There is no doubt that more women in executive leadership positions results in more successful companies. There is a new face of business leadership in the Dayton region," said Chris Kershner, president & CEO, Dayton Area Chamber of Commerce. "This is one of the most dynamic groups of Empower leaders that we've seen and it's going to be an amazing year."
Research shows that women have made important gains in executive positions in the last 5 years but they still remain underrepresented at the highest levels of leadership. According to a 2021 McKinsey & Company report, women make up 24% percent of C-suite roles in the U.S and Canada, a 2% increase from 2018. However, for every 100 men who are promoted, only 86 women are promoted. Women are also feeling significant burnout in comparison to men. The same 2021 Mckinsey & Company report finds that 1 in 3 women considered leaving the workforce in 2021, compared to 1 in 4 at the start of the pandemic. The Dayton Area Chamber of Commerce sees a need for programming that will not only advance women leaders to top-level business roles but also retain female talent in Dayton's workforce.
The chamber extends its gratitude to program sponsor Fifth Third Bank for realizing the importance of this initiative and providing support.
Research Data:
https://wiw-report.s3.amazonaws.com/Women_in_the_Workplace_2021.pdf
https://wiw-report.s3.amazonaws.com/Women_in_the_Workplace_2018.pdf
About Dayton Area Chamber of Commerce
The Dayton Area Chamber of Commerce brings together more than 2,200 businesses and organizations in a 9 county area surrounding Dayton, Ohio. The Chamber strives to improve the region's business climate and overall standard of living through public policy advocacy, economic development initiatives and providing networking and training opportunities for its members. Nationally awarded with "5-Star Accreditation" from the United States Chamber of Commerce, the Dayton Chamber is widely recognized for its innovative programs and outstanding contribution to positive change in the region. Information about the Dayton Area Chamber of Commerce is available at daytonchamber.org or 937-226-1444.
###