Anthem Blue Cross Blue Shield
Healthcare rules and regulations are changing rapidly, and so are the costs associated with providing healthcare as an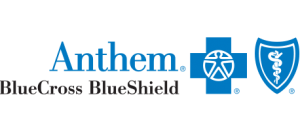 employer. Dayton Area Chamber of Commerce members could see significant savings on healthcare coverage as well as dental, vision, disability, and life insurance, just for being a chamber member.
Please contact your broker or the chamber for further details as not all options are listed here.
SOCA Benefit Plan
NEW! Sole Proprietor coverage
Anthem, the Dayton Area Chamber of Commerce, and the Southern Ohio Chamber Alliance (SOCA) are pleased to announce that the SOCA Benefit Plan is making room for sole proprietors. They can enroll in the plan starting July 1, 2020.
An eligible sole proprietor must:
Meet underwriting requirements.
Work more than 30 hours per week (documentation required).
Submit a cover page for Form 1040 with Schedule C or Form 1040 with Schedules F and SE.
Regulations limit sole proprietor membership to 10 percent of total SOCA Benefit Plan membership.
This is limited to sole proprietors. Presently this offer is not intended for non-profit organizations with one employee.
Small employer health coverage
In partnership with the Southern Ohio Chamber Alliance (SOCA) and Anthem, your chamber offers this medical benefit program to businesses with 50 or fewer employees. This health program, called a multiple employer welfare arrangement, or MEWA, enables smaller employers to join together to share in the overall claims risk. By being part of a larger, self-funded pool, employers have financial protection backed by Anthem's stop loss coverage.
The SOCA BP is designed specifically for Chamber of Commerce members. The SOCA BP presents an innovative alternative to the Affordable Care Act (ACA).
In addition to financial protection, this innovative alternative offers:
Competitive rates
Fixed, predictable monthly payments
A variety of plan designs, including PPO and HSA options
Anthem's broad Blue Access PPO Network and National Pharmacy Network
Coverage for claims run-out/terminal liability coverage
Unlike the current ACA structure, the SOCA Benefit Plan:
is a self-funded plan.
offers a variety of plan designs that meet the minimum essential coverage requirements, including: four PPO and three HSA options, utilizing the Anthem Blue Access PPO Network and National Rx Formulary.
is an alternative to comparable options under the ACA.
will allow changes in benefits and contribution rates at renewal, without being "locked in" by the grandfathered status.
Add Coverage to Your SOCA Benefit Plan and Save More
The SOCA Benefit Plan also includes expanded wellness offerings and Specialty products at specially discounted rates. In fact, adding coverage can now save you even more. In addition to potential savings of 20% to 25% on your monthly medical costs with the SOCA Benefit Plan, you can also receive a credit to your medical premium equivalent when adding on Anthem dental, vision, and/or life products.
The savings add up when you add on coverage.
SOCA Benefit Plan
Credit to medical premium equivalents
Group Size Range:
2
3-5
6-9
10-14
15-24
25-39
40-50
Dental
$200
$400
$600
$1,000
$1,700
$2,800
$4,000
Vision
$100
$200
$300
$500
$850
$1,400
$2,000
Life
$100
$200
$300
$500
$850
$1,400
$2,000
Maximum total
$400
$800
$1,200
$2,000
$3,400
$5,600
$8,000
In addition to this credit, SOCA Benefit Plan members with Anthem Specialty benefits are connected with Anthem Whole Health Connection®. This helps providers see a complete view of a member's health. The result is better outcomes, efficiencies, and savings.
NEW! ANTHEM ENHANCED CHOICE: A new kind of coverage for Ohio's working uninsured.
Anthem Enhanced Choice offers a solution for hardworking Americans who do not qualify for financial assistance created by the Affordable Care Act, or ACA subsidies. Tens of thousands of uninsured individuals in Ohio can finally afford health coverage designed to offer savings and flexibility to meet their needs, and the needs of their family.
Anthem Enhanced Choice is a medically underwritten health plan that provides coverage for 364 days, with the option to apply for additional coverage periods (364 days each). And, unlike traditional health plans, you can apply year-round, not just during open enrollment. Anyone can apply, and pre-existing conditions are covered right from the start for enrolled members.
Dayton Area Chamber Specialty Product Discounts:
Looking for specialty coverage? Your chamber also offers its members access to discounts on Anthem dental, vision, life, and disability products.
| Product | Group Size | Discount |
| --- | --- | --- |
| Dental Prime and Dental Complete | 2-50 | 5% |
| Dental Prime and Dental Complete | 51-99 | 4% |
| Dental Prime and Dental Complete | 100+ | 2% |
| Full Service Blue View Vision Plans | 2-499 | 5% |
| Life and Disability | 2-9 | 5% |
| Life and Disability | 10+ | 10% |
Dental
Industry-leading local and national networks with deep discounts, saving members an average of 34% on covered services when they visit an in-network provider
No waiting periods for major services with employer-paid plans
Flexible plan designs and optional benefits like annual maximum carryover and brush biopsy
A dedicated dental service department that provides fast and accurate claims processing that beats the industry average, with the average claim paid in less than 3 days1
Expanded care with our clinically integrated program, Anthem Whole Health Connection, is included at no extra cost. This includes additional dental services for members with certain health conditions
Blue View Vision
One of the largest vision networks in the nation, with the choice of independent eye doctors or Glasses.com, ContactsDirect, 1-800 CONTACTS, LensCrafters®, Pearle Vision®, Sears Optical®, Target Optical®, or JC Penney® Optical stores
Members can buy extra pairs of glasses for 40% off from any network provider. And kids under age 19 get UV-blocking Transitions® lenses at no extra cost while adults get a discount2
Access to a dedicated and knowledgeable customer support team 7 days a week
Enhanced care with our clinically integrated program call Anthem Whole Health Connection is included at no extra cost. This includes market-leading collaboration between primary care doctors and eye doctors
Life and Disability
A broad portfolio of life and disability products and an A.M. Best financial rating of A (Excellent)
Value-add programs include at no additional charge provide emotional, financial and legal support, along online will preparation and identity theft recovery services
Telephone claim intake is standard in addition to a dedicated call center with calls answered live during business hours
Outstanding claims turnaround time and payment accuracy – and we help with Social Security disability filings and approvals
Integration of short-term disability and our health benefits may improve employee health and productivity
Your Chamber Membership Creates Value For Your Company
The savings alone is great. But consider what also comes with it:
Your choice of plans, from industry-leading consumer-driven health plans to point-of-service products
Administrative convenience of working with one carrier who offers a complete menu of coverage options: prescription drugs, dental, vision, life insurance, long-term and short-term disability and employee assistance programs
Extensive selection of providers and lower in-network costs
Strong local service