GEND FEATURED PROFESSIONAL: HALEE MOLLETTE, LEUKEMIA AND LYMPHOMA SOCIETY
Each month, we feature a young professional from Generation Dayton. These up-and-comers are already making a mark on the Gem City, so we're sure this isn't the last you'll be seeing of them.
Name: Halee Mollette
 Title: Campaign Development Manager
Organization: Leukemia and Lymphoma Society
Community Involvement (groups, clubs, boards, volunteer activities, etc.): Generation Dayton, WiBN, Empowerology, Dayton Sportcial
Hobbies and interests: I have a 1 year old Corgi named Hubble who is essentially my main hobby and personality trait! We purchased a fixer upper last fall so much of my time is also spent working on the house –all I can say is Chip and Joanna made it look a lot easier! Outside of my dog and my house I enjoy cooking, hiking, hosting parties, and on Saturdays between September and January you'll find me hosting Buckeye parties and getting far too emotionally invested in the games!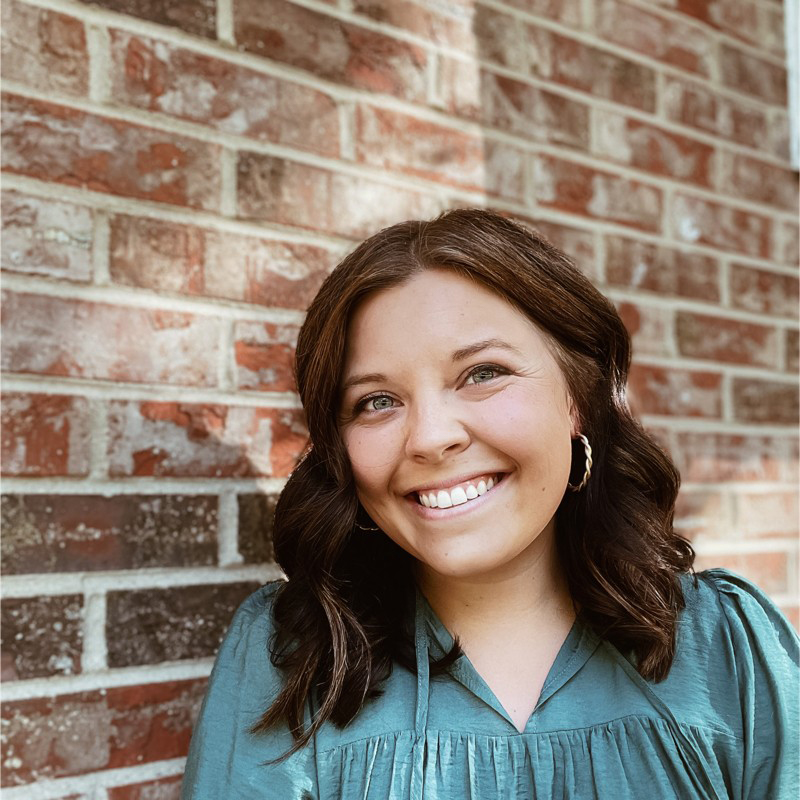 Favorite Area Eatery: Thai 9
Favorite Weekend Activity in Dayton: The perfect Saturday would be hitting up a local Farmers Market, grabbing lunch at Thai 9 and perusing the shops in the Oregon District or hitting the trails at John Bryan then ending the evening with drinks at Dayton Barrel Works, the Van Buren Room, or Tender Mercy!
What do you love about Dayton? I grew up in Pleasant Hill which is a tiny little town about 30 minutes north of Dayton so when I decided to put my roots down in the Gem City (the big city comparably) I was shocked to find how tight knit the community truly is! Whether it was rallying together after the tornado, the Oregon District shooting, or support around COVID 19's impact – Dayton truly is stronger together. As someone who works both professionally and personally in the philanthropic world, seeing the same groups of people show up time and time again to help and support in various ways for various groups is really cool to see! I want to be a part of a community like that and now I get to be!
How has Generation Dayton aided your professional, personal and/or social development? 
With most of my connections back home from growing up and starting my career in Miami County, I felt a bit behind in my networking and community involvement in Dayton. Generation Dayton has provided the space and opportunities to meet key leaders, fellow young professionals, and give back to the community in a way that would have taken me years to do otherwise! Being a part of the group has been so fulfilling and a lot of fun and I look forward to being even more involved as a new member of the Steering Committee in 2022!
Tell us a little more about your profession and company… 
The Leukemia and Lymphoma is truly leading the fight against blood cancers. I work primarily on our Light the Night campaign which is an inspirational community walk that takes place each fall at the Fraze Pavilion! This event provides patients, survivors, corporate partners, and all supporters a space to celebrate, honor, and remember all who have been impacted by cancer. Throughout the year I have the privilege of working with amazing volunteers that range from executives and corporate groups to friends and family teams, to schools, to retail establishments, and beyond! Building connections and relationships with each of these volunteers, learning their WHY, helping them achieve their goals, and finding a mutually beneficial partnership makes my job so fulfilling! Dayton is such a philanthropic community, and it is amazing to see how people show up time and time again to support missions and organizations like the Leukemia and Lymphoma Society!
Favorite quote or inspirational saying: 
"We rise by lifting others" – Robert Ingersoll