Keep the Streak Going! Save the Dayton Dragons' 22-Year Sellout Record
Dayton Area Business Leaders:
A BIG REASON TO ASK A SMALL FAVOR
The Dayton Dragons professional baseball team had the first game on April 27, 2000 with overwhelming support from our business community. Thanks to the Dayton area business community the Dayton Dragons have held the all-time sellout record for sports franchises in North America for 22 years.  The Dayton Dragons 22 year sellout a record is now at risk for the 2023 season if more season ticket packages are not sold in the next few weeks. The Dayton community must continue the support and momentum of the past 22 years for our Dayton Dragons.  
I've worked closely with Dayton Dragons President, Bob Murphy, to put together local business season ticket package that will help the Dragons continue their streak, but also be a significant value-ad to your local operations. To this end, I would like to ask that your company consider supporting an organization that has been a game-changer in our community for over two decades; an organization that has been a leader in our downtown and for our entire region and provided sports entertainment to thousands of our families.
The Dragons recommend that local businesses take advantage of a quarter-season ticket package, which includes four (4) seats on a 16-game plan. This would work out to three (3) to four (4) games per month, April through September. The estimated total cost is $925 for the package.
The Dayton Dragons is an organization that has invested in our schools, our local businesses, supported our military, supported our charities, and has supported countless causes since they have become a part of our community. An organization that I believe is an indispensable part of our community.
Covid's impact resulted in the Dayton Dragons not being able to play a single baseball game in over 600 days; 19 months without any game revenues. On top of that, when they reopened, they did so with 30% capacity.
The sellout steak of 1,441 consecutive games has given our entire community a profound sense of pride and accomplishment and it has been a great message to the entire nation on how special Dayton is as a community. It is something that we are all immensely proud and we do not want to see it come to an end.
Every professional sports team across our country relies on corporate support. The Dragons are no different. Let me be clear, I am not asking for a charitable donation. I have seen how a corporate ticket plan can help a company develop external and internal ROI. Client touches, prospects, employee retention programs, H/R touches, and so many more options that make tickets a great tool for any business.
Please watch this brief, but compelling video, that illustrates the impact the Dragons have made upon downtown Dayton, the region, and among the many community groups they serve, not just in-season, but throughout the year. Please watch this video: https://youtu.be/ZB_VNgJ1dcM.
I am asking today for your support of the Dayton Dragons. They have been a leader in our community success, and we need them back bigger and stronger than ever! Please sign up today by calling the Dragons at (937) 228-2287 (x107), email them at dragons@daytondragons.com, or click on this link: https://daytondragonsbaseball.wufoo.com/forms/mva1c5g115iz7z/.
Get ready for another fun-filled season of Dragons Baseball! Opening Day will be here before we know it and I hope to see you at Day Air Ballpark, in the heart of the Water Street District.
Thank you in advance for your support of Dragons Baseball.
Sincerely,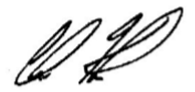 Chris Kershner, IOM, CAE
President & CEO, Dayton Area Chamber of Commerce
P.S. – Let's keep our streak going!