Merchant services explained
Accepting credit card payments is typically an integral part of running a successful business. For both new and seasoned business owners, terms that come with credit card processing can be confusing. No matter what type of entity you run, familiarizing yourself with merchant services is important to keep your business running.
Let's look at some of the common terms you'll hear when it comes to credit card processing and what it means to your business.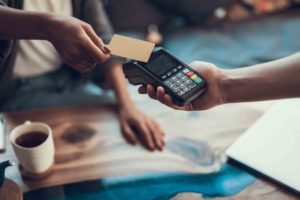 What is Merchant Services?
The term merchant services describes the range of services and hardware/software products that allow merchants to accept and process credit and debit card transactions. Before the internet became mainstream, merchant services relied on countertop terminals to input card payments, processing services to approve the transaction, and merchant accounts to deposit the money from the sale.
Today, it's much more complicated, with eCommerce allowing online consumption of goods and services. Software products such as payment gateways allow customers to pay directly online, while inventory management and online reporting services provide merchants with the ability to track virtually every aspect of a business on a computer. Companies that provide these services and products are known as merchant service providers or credit card processors.
Common Payment Processing Terms
What makes most sense for a merchant will depend on the nature and type of business. If a company doesn't sell online goods, they will not need a payment gateway, but all businesses who want to accept credit card payments will require a merchant account.
Here is a brief overview of the most common merchant services terms:
Merchant Accounts – Any business who wants to accept credit cards or debit cards as a form of payment will need a merchant account. A merchant account is simply an account where funds from processed transactions are deposited. Those funds are then transferred by your provider into a business bank account that you specify. A merchant ID number, that comes with an account, gives your business some protection from fraud and adds stability to your account.
Credit Card Terminals – Retail merchants will also need a hardware product that can read customers' credit and debit cards and then transmit that information to your provider's processing network. Traditional countertop terminals can connect to processing networks via either an Ethernet connection or a landline. Wireless models are also available. Terminals can be purchased outright or leased from a merchant service provider and require a software install prior to accepting cards. An EMV-compliant model is a good choice and support for NFC payment methods like ApplePay is important.
Point of Sale (POS) Systems – POS systems combine the functions of a credit card terminal with a large computer display, enabling you to manage inventory and monitor your sales through a single piece of equipment. These systems include dedicated terminals and tablet-based software options as well and come with optional accessories allowing you to accept any form of payment through a single device.
Mobile Payment (mPOS) Systems – These systems allow you to use your smartphone or tablet as a credit card terminal. mPOS systems consist of a mobile card reader that connects to your mobile device and an app to communicate with your provider's processing network. Selecting a card reader with EMV compatibility and a Bluetooth connection is advantageous for your business.
Payment Gateway – A payment gateway, which allows to you accept payment via the internet, is a software that communicates between your website and your provider's processing network. Most gateways include support for recurring billing, a customer information management database, and security features such as encryption or tokenization to protect your customers' data.
Virtual Terminal – A virtual terminal is another software product that turns your computer into a credit card terminal. Transactions can be entered manually or swiped using an optional USB-connected card reader. Virtual terminals are commonly used by businesses that don't have an eCommerce website.
The Dayton Area Chamber of Commerce has partnered with Infintech Merchant Services to provide its members exclusive pricing. Infintech will also provide a free, no-pressure review of your current payment processing system to ensure your business is accepting payments efficiently and cost-effectively. Want to know more? Visit our chamber Infintech information page.