Payment Solutions to Protect Your Business During COVID-19
Submitted by: Chamber Partner Infintech
Many industries including fitness, healthcare, and restaurants have had to shift their business models to keep revenue coming in and customer loyalty high during COVID-19. With the country continuing to re-open, businesses need to find ways to accept payments that protect both their employees and customers during the pandemic and beyond.
Fitness Studios
Fitness studios and gyms temporarily closed during the early days of the pandemic, and gyms had to find creative ways to adapt and continue to conduct business. And they did.
The industry shifted towards virtual classes with fitness studios and personal trainers charging fees based on a weekly or daily basis. Many gyms posted free daily workouts on their social media sites to help clients stay fit while they couldn't meet in person. Some studios rented out their equipment for monthly fees and delivered them directly to consumers. Other studios and gyms sold gift cards and offered discounts to purchase classes for when their members can visit again.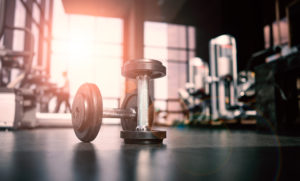 And as gyms start to welcome back members, they need to be prepared to accept payments from their members in multiple ways so that each member feels safe and comfortable when processing transactions. Having a contactless payment solution like a virtual terminal that allows a fitness studio to store members' card information securely, run transactions, and set up recurring payments is essential. Also, it is important to have a contactless point-of-sale system in the studio so clients can pay without touching any equipment, provides a safer environment for everyone.
Healthcare
Healthcare providers offered e-visits for care and consultation for those who did not require in-person appointments and continue to do so for many Americans that are still cautious about meeting in person. These e-visits have been held through apps, chatbots, emails, texts, and video-based communications. Some healthcare providers, like CVS, are offering digital prescription ordering and free delivery of both Rx and everyday essentials directly to your home.
To be more productive in a remote situation, healthcare providers need to have the capability to accept payments virtually to offer these touch-free services to patients. Online payment options like virtual terminals are a great solution for the healthcare industry. Healthcare providers can store patients' card information securely to process transactions easily after each appointment. If patients need to come into the office, a contactless point-of-sale system at the front desk is also important for one-time transactions, and patients will appreciate the safety and security that come along with this touch-free option.
Restaurants
Restaurants saw drastic changes in their industry and pivoted to order ahead for pickup or contactless delivery to keep their businesses afloat while the seats were empty. Many restaurants now discourage cash tips and payments due to the cleanliness factor associated with paper money. Some restaurants began to offer limited menus, and several are even selling to-go alcoholic beverages. Other restaurants created meal kits and grocery items to make meals at home for a price. Like the fitness industry, restaurants sold gift cards for consumers to use when their restaurants re-open or offer in-house dining again.
As restaurants begin to open their doors, albeit, with a much smaller seating capacity, it is critical for these types of businesses to continue to offer customers alternative ways to purchase their products. Being equipped to accept online orders through a website with an eCommerce platform, take payments curbside via a mobile device, or run transactions over the phone is key to survival.
Is Your Business Equipped to Accept Touch-Free Forms of Payment?
To learn more about the options for modernizing payment processing in your business, contact chamber partner Infintech. Dayton Area Chamber of Commerce members are eligible for a free quote.