ServiceMaster by Angler Showcases Newly-Acquired Second Building
DAYTON, Ohio –  Dayton-based ServiceMaster by Angler has expanded to a second building downtown, and plans to celebrate the addition with a ribbon cutting and open house on Wednesday, June 22, 2022.
ServiceMaster by Angler is a privately held company specializing in providing residential and commercial disaster restoration services through the ServiceMaster Restore and ServiceMaster Recovery Management (SRM) brands. With over 50+ years in business and 3 locations (Columbus, Dayton and Wilmington), ServiceMaster Angler has grown to be one of the premier ownership groups within the ServiceMaster network, serving as a SRM operator. Through these brands, it has the capability to service clients locally, regionally and nationally.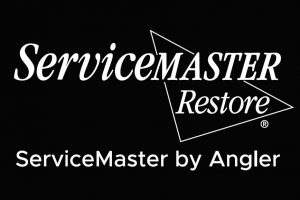 The company purchased a neighboring building on Second Street in Dayton and renovated the space. The 9,000 sq. ft. building includes a full-service kitchen, event/ meeting space with full A/V connections and warehouse space. Up to 50 people can fit in the meeting space comfortably. The warehouse space is temperature-controlled and the space allows for additional parking. This is in addition to the neighboring 14,000 sq. ft. building where ServiceMaster by Angler's headquarters are located.
ServiceMaster by Angler believes that value enhancement begins with a fast response to quickly return homes and businesses to full use. This reduces customer downtime and the associated interruption costs.
"ServiceMaster by Angler is honored to be in the spotlight of the Dayton Area Chamber of Commerce. Dayton is our headquarters, and we take pride in servicing our employees and local customers. This new facility gives a great space to train associates and to host networking and industry related events. We appreciate this moment to showcase our commitment to our team and this great community!" said Mark Gerken, Sales and Operations Leader, ServiceMaster by Angler.
Ribbon cutting guests can expect a comfortable environment to network. There will be refreshments and tours to all visitors. The company will also provide an Emergency Preparedness Planning for any commercial business who is interested in signing up for the VIP program at no charge.
How to Attend
Where: 1524 E. Second Street, Dayton, OH 45403
When: Wednesday, June 22 – 3pm – 4pm
Attendees should register for the event via the Events Calendar at DaytonChamber.org.
About Dayton Area Chamber of Commerce
The Dayton Area Chamber of Commerce brings together more than 2,200 businesses and organizations in a 9 county area surrounding Dayton, Ohio. The chamber strives to improve the region's business climate and overall standard of living through public policy advocacy, economic development initiatives and providing networking and training opportunities for its members. Nationally awarded with "5-Star Accreditation" from the United States Chamber of Commerce, the Dayton Area Chamber is widely recognized for its innovative programs and outstanding contribution to positive change in the region. Information about the Dayton Area Chamber of Commerce is available at daytonchamber.org or 937-226-1444.
###