City2City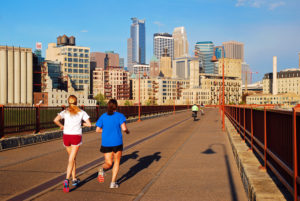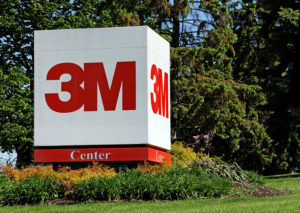 Explore and learn with us through City2City, an annual metro exchange trip that invites our business leaders to explore best practices and lessons learned from cities that experience challenges and opportunities similar to the Dayton region. Through our sister chambers of commerce, we're able to gain access to influential business and civic leaders in metro areas across the country. Explore with us, then help us bring the best ideas to life in Dayton!
2019 Inaugural Trip: Minneapolis/St. Paul
City2City Trip Dates: September 25 – 27, 2019
Why Minneapolis/St. Paul? As the Dayton & Cincinnati metropolitan areas continue to bleed into one another, our region is exploring ways for collaboration that will allow both cities to exploit a 'MegaRegion' status. For our inaugural City2City trip, we'll visit Minneapolis / St. Paul to see how the southeastern Minnesota region has embraced its "Twin Cities" status. We'll take away ideas for regional cooperation and advancing inclusive growth, and ask our Minnesota counterparts what that means for corporate employers. We'll also explore the cities' approach to attracting and retaining a global workforce through a high quality of life.
The cost per individual is $2000, airfare not included. This price includes hotel accommodations, opening reception, breakfast/lunch as indicated below, and bus transportation/fees for tours. Below is a look at the tentative itinerary:
Wednesday, September 25
Afternoon check-in

Hyatt Regency, 1300 Nicollet Mall, Minneapolis, MN 55403

2 p.m. – 4 p.m. Optional Quality of Life Tour. On this tour explore the vast arts and outdoor recreation amenities of Minneapolis.
5 p.m. – 7 p.m. Opening Reception (within walking distance of hotel)

Lakes & Legends Brewing Company, 1368 Lasalle Ave, Minneapolis, MN 55403
Heavy Appetizers Delivered by Elevate Food
Thursday, September 26
7:00 a.m. – Hot Breakfast at Hotel Conference Room
8:30 a.m. – Welcome Keynote Speaker – 3M Company: Hear about this global business supply company and why they selected the MSP region as their corporate headquarters for over 10,000 employees.
9:15 a.m. – Panel Discussion – An honest look at metro area mergers and their impact on businesses, communities and the media

President & CEO, St. Paul Area Chamber of Commerce
CEO, Greater MSP
President & CEO, Minneapolis Regional Chamber of Commerce
Tommy Merickel, EVP, Taylor Corporation
Mike Klingensmith, Publisher & CEO, Star Tribune

11:00 a.m. – Board bus for off site lunch
11:30 a.m. – Lunch
1:30 p.m. – Workforce opportunities: Leveraging Immigrant Talent: Cedar Riverside Opportunity Center

Meet with stakeholders, companies, clients

4:15 p.m. – Party like it's 1999: Networking and private tour of Paisley Park, home of Prince
5:45 p.m. – Tour ends, bus departs for hotel
Friday, September 27
7:00 a.m. Hot breakfast at hotel
8:15 a.m. – Transforming communities: How innovations in healthcare are changing the way we live.

Erin Sexton, Enterprise Director of Community Engagement, Mayo Clinic

9:30 a.m. – Advancing Inclusive Growth to Achieve Regional prosperity: How the Center for Economic Inclusion is driving real change for the MSP region.

Tawanna Black, Founder & CEO, Center for Economic Inclusion

11:00 a.m.—Programming ends, guests on their own for lunch, depart for airport
Click here to register. If you need more information, please contact Jessica Wagner at jwagner@dacc.org or 937.226.8258.