STUDY: Pandemic hits women, minority small business owners hard
A recent study conducted by Facebook and the Small Business Roundtable found that the affects of the pandemic on small- and medium-sized businesses (SMBs) have not been felt equally.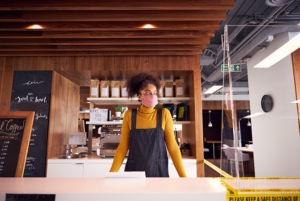 Women-owned businesses and businesses located in majority-minority neighborhoods have been forced to close at a higher rate than others. They've also seen a steeper drop in sales.
Despite efforts made by SMBs, such as reducing their workforce and adapting digital technologies, many still reported cash flow challenges. 30% of SMBs, in aggregate, reported that their cash flow was currently negative. Among female-led SMBs, 39% reported their cash outflow was greater than inflow.
These challenges have affected the optimism of business leaders, especially female business leaders. They predict a long road to recovery. According to the report, "One-third of business leaders think it will take at least 6 months to reach normal levels of operations, and 10% think they will never recover." This outlook is especially true in the human health, food and accommodation, and construction industries.
Business leaders, however, have proven to be resilient throughout the pandemic. Many have been able to adapt to current restrictions, and according to the study, more than one-third of small businesses say they have increased their use of digital tools to survive.