Workers' Comp Group Retro Enrollment Deadline Approaching
The deadline to enroll in our workers' compensation group retrospective rating program is just around the corner! Make sure you choose our program administered by Sedgwick.
Enrollment paperwork was sent to you for our group retrospective rating program. The deadline to enroll in the program is quickly approaching. Don't miss out on your opportunity for significant premium savings!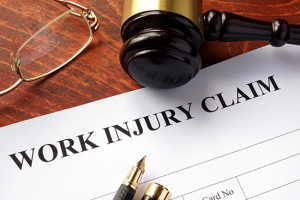 Group Retrospective Rating – Sedgwick must receive your enrollment by Friday, January 21, 2022.
Sedgwick is proud to deliver workers' compensation claims management and cost containment strategies to nearly 65,000 hard-working Ohio employers and have our endorsement.
Sedgwick has saved Ohio employers participating in group rating more than $4 billion over the past ten years and Ohio employers participating in group retrospective rating have earned over $630 million in refunds since implementation in 2009.
For more information, contact our Sedgwick program manager, Julia Bowling at julia.bowling@sedgwick.com or ph 513-218-4062.
Time is running out! Get your paperwork in today!