Chamber-backed woman owned business enterprise (WBE) bill signed into law
By: Holly Allen, Dayton Area Chamber of Commerce
UPDATE: This legislation went into effect on October 8, 2020.
The state of Ohio is now a friendlier place for women-owned businesses. Ohio Governor John Kasich signed two of the Dayton Area Chamber's key public policy priorities for 2018 into law on December 18, 2019.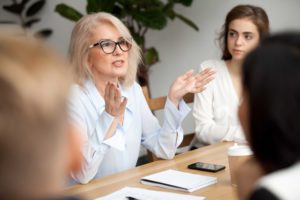 House Bill 494, which was sponsored by Representative Niraj Antani (R – Miamisburg), allows for the establishment of a women owned business enterprise (WBE) program for the state of Ohio. The Dayton Area Chamber endorsed this program in May 2018, through its support of HB 492, which aims to establish women-owned business procurement goals. Chamber Director of Public Policy Stephanie Keinath provided testimony in support of this critical issue.
In addition to the establishment of a state level WBE program, this law also provides for a reciprocal arrangement with other states, making it easier for Ohio's WBEs to compete for out-of-state contracts and projects.
"The passage of this bill is a big win for Ohio's over 256,000 women owned businesses, and for the 4200 of those businesses that are located in the Dayton MSA," said Keinath. "This program demonstrates Ohio's commitment to strengthening the economic clout of our WBE's across the state and we look forward to ensuring that the women-owned businesses that are part of the Dayton Area Chamber are able to take advantage of the new opportunities afforded by this program."
Read the press release announcing the chamber's endorsement of several 2018 bills supporting diverse businesses and business inclusion.