Chamber Expert Tapped to Weigh In on Future Dayton
In a recent feature by the Dayton Daily News, prominent figures from business, healthcare, government, and education were interviewed to discuss their insights on the Dayton region's future over the next 20-25 years. Our own Stephanie Keinath, VP of Strategic Initiatives for the DACC, was among those experts, and spoke on the exceptional collaboration that makes the Dayton business community successful.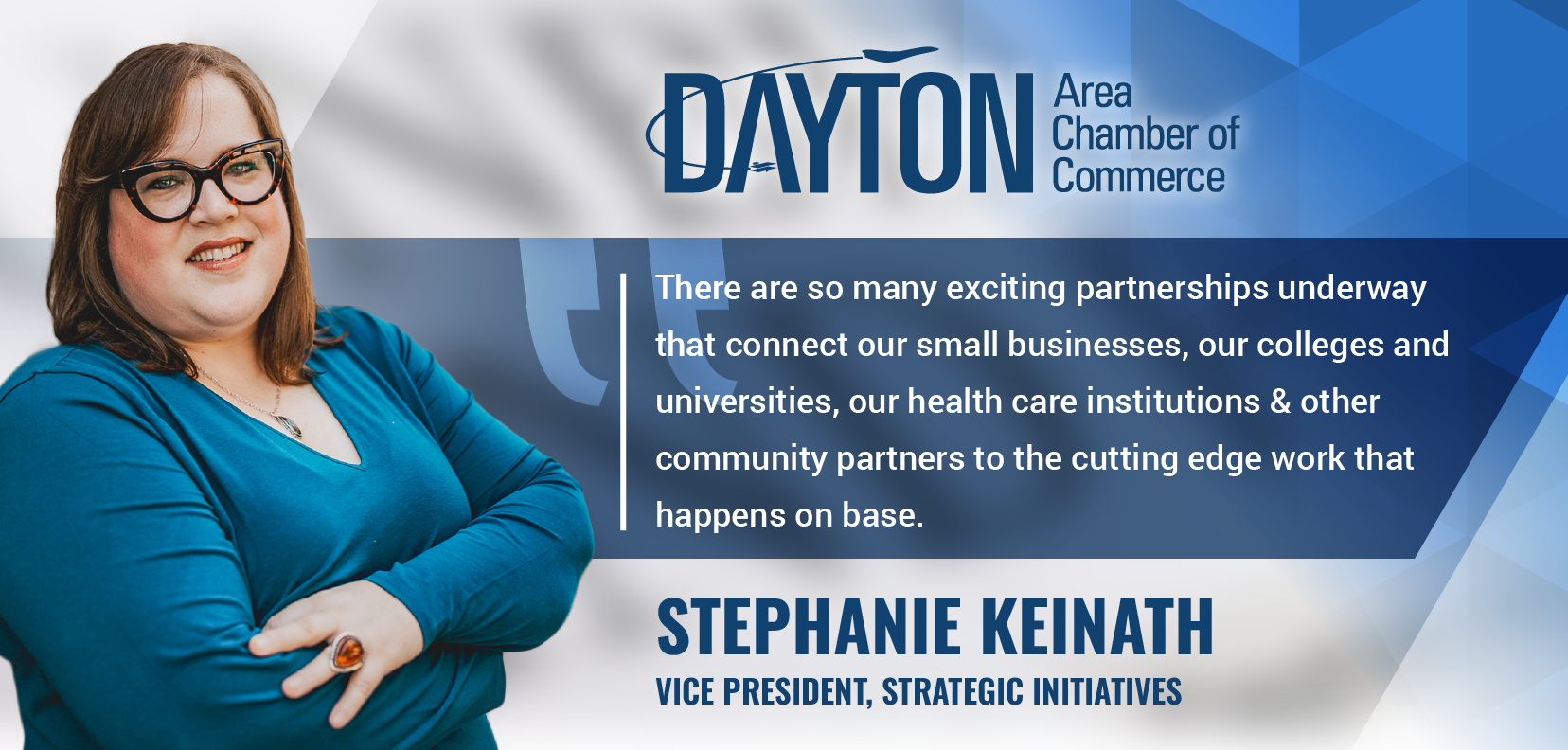 The chamber is able to keep up on the pulse of the business community by regularly surveying our members. We will continue to collaborate with our members to help them make the best decisions for their business' sustainability and growth. Our most valuable information comes directly from the business leaders who are investing in Dayton, as we are able to hear firsthand the trends and opportunities that their industry is closely monitoring.
Looking ahead, one of the challenges key to Dayton's growth is how we as a community continue to create inclusivity. Keinath says that a lot of incredible work has already been done, but there's still a long way to go to make sure all members of our community benefit from the investments being made.
"Knowing this is a challenge, the Dayton Area Chamber of Commerce has stepped up to manage the regional Minority Business Assistance Center (MBAC). We understand that small business growth, and supporting our minority and diverse business leaders and owners, will be such a critical part of ensuring a more equitable future for Dayton over the next 20 years." – Stephanie Keinath
To learn more about Dayton MBAC, click HERE
To read the full article as it was featured in the Dayton Daily News, click HERE