EMPOWERING WOMEN LEADERS
DAYTON, Ohio (May 2018) – The Dayton Area Chamber of Commerce has once again created, through the vision of its volunteer leaders, a new and unique personal and professional development initiative designed to advance women business leaders in our region.  For 2018, the 5-star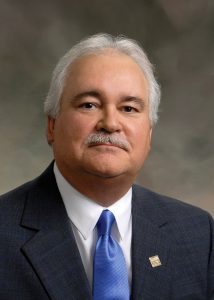 accredited Chamber has developed EMPOWER for women executives.
The Chamber of Commerce's research has shown that we, as a community, need to strengthen opportunities for women's leadership roles in the for-profit and not-for-profit sectors.  EMPOWER has identified 7 key goals as part of its annual 10-month program's cohort:
Identify individuals' strengths, values and goals
Eliminate barriers to advancement
Encourage authentic self-reflection
Develop one's personal brand
Build a support system through peer-cohorts and business coaching
Help change the culture in one's organization
Connect dynamic peer leaders
This new program is part of a portfolio of services in the chamber's efforts to build a stronger, more diverse leadership community through programs of inclusion and equality.  Unlike the chamber's Leadership Dayton program founded by its members in 1976 as a community service and enlightenment initiative, EMPOWER will provide innovative support and coaching for women who have professional goals to own and manage our area's most successful organizations.
EMPOWER, exclusively supported by Fifth Third Bank in collaboration with a strategic partnership with Aileron, the region's world-class leadership and development center, will take a limited cohort of women that will begin its inaugural class in the fall of 2018 and continue for 10 months.  This personal and professional development initiative, like Leadership Dayton, will grow into a cadre of successful leaders who will help us change the dynamics of our business community while providing new, inclusive opportunities for more women throughout our region.
This is a proud moment for our chamber and the Dayton area because over the next 2 or 5 or 10 years, this new initiative will help generate growing and positive changes in the dynamics of women at the highest levels of business leadership.
We can and will see change through intentional community initiatives like this program and others.  Learn more about EMPOWER at www.daytonchamber.org/services/chamber-programs/Empower/why-empower.
To download a PDF of this article as it appeared in the Dayton Daily News, click here.
Phillip L. Parker, CAE, CCE
President & CEO
Dayton Area Chamber of Commerce