GenD Featured Professional: Johanna Hartley, altafiber (Formerly Cincinnati Bell)
Name: Johanna Hartley
Title: Dayton Regional Development Manager
Organization: altafiber (formerly Cincinnati Bell)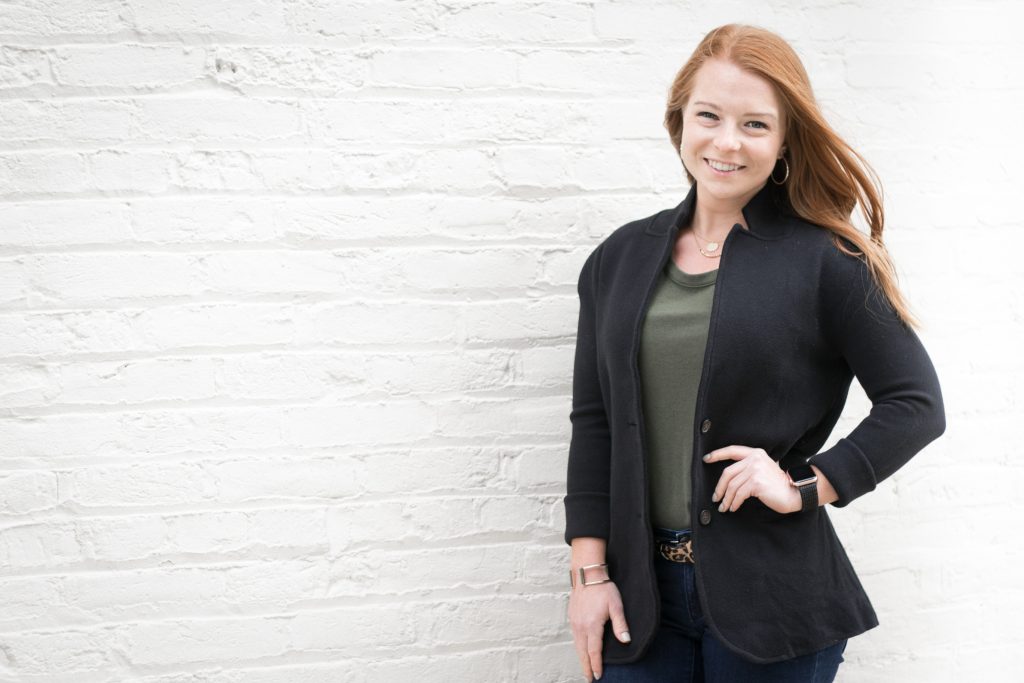 Community Involvement (groups, clubs, boards, volunteer activities, etc.):
Board president, South Dayton Young Professionals
Board member, Culture Works
Associate board member, Big Brothers Big Sisters
Associate board member, Dayton Region Manufacturing Association
Volunteerism committee member, Dayton Chamber
Chapter advisory board member, Kappa Delta Sorority
Hobbies and interests: 
In 2020 I bought a house and I have thoroughly enjoyed completing home projects and yard work. I've been on the DIY track which has made these projects even more meaningful (and also may have given me some headaches in the process!) Working out and staying active is a large part of my life – I start each day with a workout and that really gets me ready for the day. Traveling is very important to me and I have been fortunate to have visited many places in my life, but I have much more to see!
Favorite Area Eatery: Salar
Favorite Weekend Activity in Dayton: Exploring! I enjoy taking my dog Lucy for walks around the many parks. Dayton has a lot to offer in terms of food and drinks so you can likely find me out and about trying new restaurants, bars and experiences on the weekends.
What do you love about Dayton? The people and our sense of community. Whether someone is a Dayton native or just moved to town I believe Dayton makes a welcoming home for everyone. There is deep rooted history in Dayton and I believe Dayton has done an impeccable job of preserving it. All of the revitalization of downtown and local suburbs has been incredible to see develop over the years.
How has Generation Dayton aided your professional, personal and/or social development? 
Generation Dayton has helped me expand both my personal and professional network while offering exceptional professional development programming. I think it is important for young professionals to join a YP group because it gets you outside your comfort zone. GenD has done an excellent job of hosting a variety of events from social hour to volunteering to workshops about motivation. What I have enjoyed the most in my 3+ years with the group has been meeting new people!
Tell us a little more about your profession and company…
altafiber is a 150 year old local telecommunications company that provides high speed fiber internet, phone solutions, managed services and security solutions. We are committed to elevating the fiber internet options available in Dayton by planting our new Dayton headquarters in Downtown! As someone born and raised in Dayton, I enjoy working for a company that is devoted to developing this community. At altafiber I work in business development which means connecting with Dayton area businesses and helping build a technology solution for their needs.
Favorite quote or inspirational saying: 
"You grow through what you go through."