OP-ED | MBAC Elevates Minority Businesses
VIEW ARTICLE AS FEATURED IN DAYTON DAILY NEWS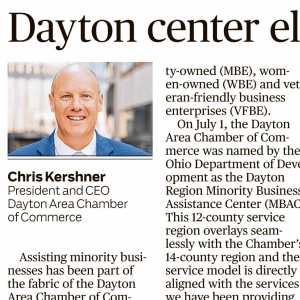 Assisting minority businesses has been part of the fabric of the Dayton Area Chamber of Commerce for decades. In 2010, we formalized these services with the integration of the Minority Business Partnership. Today, we are going next level with our partnership and assistance for minority-owned (MBE), women-owned (WBE) and veteran- friendly business enterprises (VFBE).
On July 1, 2023, the Dayton Area Chamber of Commerce was officially named by the Ohio Department of Development as the Dayton Region Minority Business Assistance Center (MBAC). This 12 county service region overlays seamlessly with the Chamber's 14 county region and the service model is directly aligned with the services we have been providing for years to our MBE, WBE and VFBE communities. Now we are taking these services to an entirely new level and expanding our local team to ensure ALL businesses have every opportunity to succeed.
The Dayton Area Chamber of Commerce Minority Business Assistance Center (Dayton MBAC) will be a one-stop shop for all services. If you are a MBE, WBE and VFBE in the 12 county region in need of certification, supplier diversity, capital infusion, business advising, financial consulting or business connections the Dayton MBAC is here to assist. Led by Jelani Johnson,Director of the Dayton MBAC, we are expanding our minority business team to include experts in certification, business advising and financial services. We will be working with partners in multiple counties to bring these services directly to business owners throughout the Dayton region. It is vital that all businesses, in every county, have the opportunity for success and growth.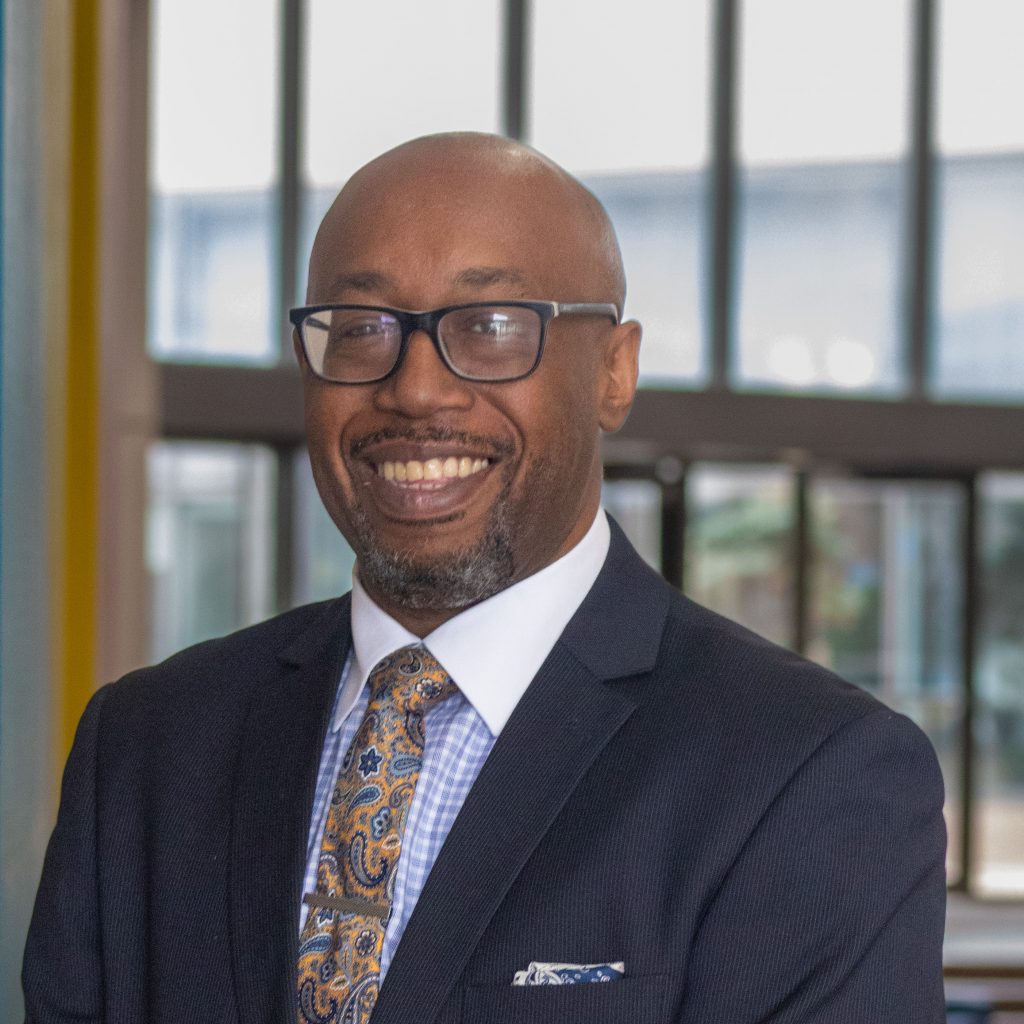 As we grow minority-owned, women-owned and veteran- friendly business enterprises in our Dayton region, we are growing locally-owned companies that are our neighbors, friends and local employers. Removing barriers to growth, verifying and vetting companies and making connections is critical to ensuring equity in opportunity for a diverse business community that is reflective of our overall community. Ensuring these businesses have a seat at the table to compete for opportunities is essential to the success of our region. By elevating their exposure, working with them to ensure their businesses are well-managed and vetting ownership through certification, we can make sure their businesses are well positioned for growth. As all local companies grow, so does the Dayton region. Owners of these companies spend money in our region, employ people in our region and support our non-profit community. Recruiting companies to the region that bring thousands of jobs and new investment is great, but the future of Dayton is supporting our locally owned companies so they can be the next business establishing a 2,000-employee headquarters, becoming a designated as a Tier 1 supplier or being the prime lead on a contracting opportunity.
The future is strong in the Dayton region and we are excited to serve all minority, women and veteran-friendly business enterprises. Your chamber of commerce is committed to walking shoulder-to-shoulder with our minority business community and growing alongside ALL businesses in the Dayton region.
Chris Kershner, CAE
President & CEO
Dayton Area Chamber of Commerce