PAYMENT PROCESSING: The current state of EMV
Since Fall 2015, the letters EMV have been on the minds of most merchants in America. The impending boom of credit cards featuring a security chip was looming large, and merchants had a heightened sense of urgency to get their payment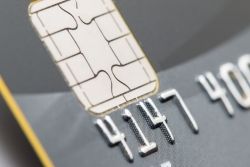 processing systems ready to accept this new technology. And if they didn't, merchants would take on the liability for counterfeit charges instead of the card issuers.
Chip card adoption on the rise
A year and a half later, their urgency was not unfounded. According to a recent press release from the International Card Manufacturing Association (ICMA), roughly 70% of all financial cards now have a chip card embedded in them.
By March 2017, 2 million US merchants were chip-ready and accounted for 44% of all US storefronts – nearly doubled from the year prior. For the merchants who upgraded to the new technology, counterfeit fraud dollars were down 58% according to Digital Transactions Magazine.
A few side effects of the EMV transition
As with any new roll out, there are bound to be side effects and EMV is no exception. Here are a few issues that have emerged from the deployment of this latest payment processing security measure.
1. Influx of charge-backs: For the many merchants who didn't prepare to accept EMV chip card transactions, the spike in charge-back liabilities are daunting. According to research company Aite Group LLC, in 2016, charge-backs went up 17% from the previous year and cost merchants $5.8 billion dollars and shift in liability likely played a large role in those results.
Both MasterCard and Visa implemented temporary policies a year ago to help merchants stay afloat while the flood of fraudulent charges raged on. Visa blocked all charge-backs under $25 from going to merchants and capped at 10 the number of these on a single card account. This policy will stay in effect until April 2018. Mastercard now ensures that charge-backs follow the liability shift guidelines and have policies in place to limit merchant exposure to excessive charges on fraudulent accounts.
For the merchants who did upgrade their hardware to become compliant, one common problem is still plaguing them – some EMV software isn't available yet – and the installation and certification to become fully integrated is a slow process. That leaves many merchants still exposed to fraud while the roll out moves slowly along.
2. Snail's pace at the point of sale (POS): Not long after the liability shift began to take place, many merchants were suffering from transaction times that were slower than a snail's pace. Compared to the mag-stripe swipes that took just 3 seconds, some chip card transactions were taking 16 seconds or even longer.
This spring, Visa and Mastercard stepped in again and introduced new technology, Quick Chip and M/Chip Fast, respectively. These improvements are designed to speed up checkout times and make the chip card experience as quick as the swipe. The ultimate goal of this technology is to continually improve transaction lead times.
3. Card not present fraud: In 2017, US eCommerce fraud will reach $4 billion and that is up 20% from 2016 according to the Aite Group LLC. There are two factors that can attribute to this rise in card not present fraud: 1) the EMV movement has decreased the amount of fraud at the point of sale and 2) customers are purchasing more products and services online than ever before.
Although card not present fraud is on the rise, there are countermeasures that all merchants can take to help thwart the intrusion. eCommerce merchants are capable of utilizing fraud tools that are built into their existing gateway service. These tools can give merchants a real-time verification of fraudulent data. There are also enterprise fraud service options available that can help merchants retain legitimate sales while preventing fraudulent transactions.
To Learn More About EMV Compliance:
Contact chamber partner Infintech online or call 1-800-621-8931.