Trustworthy resources for small business owners
Mari Jo Vazzo, Cox Media Group Ohio contributor
There are 28 million small businesses in the US, which outnumber corporations more than 1500-to-1. Seventy percent of small business are run by a single person, which means there are a lot of small business owners out there wearing a lot of hats.
If you're a small business owner, you know the demands on your time. You also know the importance of making smart decisions and the reality that decisions often need to be made quickly.
Making key decisions with precision and success can be facilitated with research and facts from those who have been in your shoes. But how do you get your hands on valuable, reliable information when you need it?
"There is a ton of information online, and you may have some question about its validity," said Fantine Kerckaert, senior director of customer insights, Cox Media Group Ohio. "The key is to find reputable resources, and those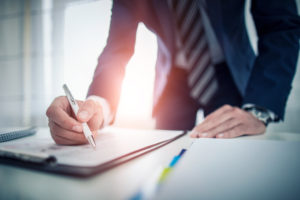 tend to be government or well-respected organizations."
Here's a list of small business resources you may not have known about, so you can lead with confidence across all areas of your business.
Management and operations
Depending on the size of your small business, you're probably handling administrative, management, and operations functions of your organization, with responsibilities that can include anything from understanding regulations to strategizing for future growth.
The largest trade organization in the Dayton region, the Dayton Area Chamber of Commerce provides economic outlook reports, professional training, and many other resources for small businesses. In addition to the local chamber, small business owners can turn to the Ohio Business Gateway, Ohio Small Business Development Center, and the Ohio Secretary of State.
Legal, tax and trade regulations
Working with legal and tax professionals is a best practice for small business owners, but when you need to check facts or are looking for support in the areas of legal and tax issues, seek out trusted resources.
Through the Internal Revenue Service site, business owners are able to identify applicable tax rules and find IRS contacts for further assistance. The International Trade Administration, Ohio Department of Taxation, and Ohio Revised Code also offer sites where small business owners can gather information.
Financing, loans and grants
Whether you are independently funded or have investors, your small business needs financial resources to be successful. As part of financial security for a small business, you can rely on grants, development incentive programs, and regional tax benefits.
The Dayton Development Coalition offers local and statewide incentives and programs, including tax abatement, tax increment financing, and economic development incentive programs for Montgomery and Greene counties. In addition, Grants.gov provides federal grant and funding opportunities, and the U.S. Small Business Administration features resources for loans, business investors, disaster assistance, and surety bonds.
Marketing and research
"It's important to understand your customers and your competition," said Kerckaert. "Research can help drive your organization forward."
Business owners should keep up with the latest market trends, and research their consumer behaviors by gathering demographic and retail spending information, Kerckaert added.
With access to secondary research through syndicated databases including Nielsen, Kantar, ComScore and more, as well as providing primary research tailored to your business, Cox Media Group Ohio is an excellent resource for marketing and research trends.
American Fact Finder, Census Business Builder, U.S. Bureau of Economic Analysis and Bureau of Labor Statistics also can provide marketing research resources.
Employer requirements and human resources
With hiring come employer responsibilities, and business owners need to understand federal, state and local laws to ensure compliance.
Created by the Dayton Area Chamber of Commerce, the Dayton Regional Workforce portal provides information on the current and future labor market and workforce trends in the Miami Valley. Other resources include Ohio Bureau of Workers' Compensation, Ohio Means Jobs, Ohio New Hire Reporting Center and Employer.gov.
Networking and other resources
Being with like-minded people fuels creativity and can propel you forward. Networking is a vital part of any person's success, especially that of a small business owner.
Locally, these are great networking organizations: Dayton Area Logistics Association, Dayton Area Board of Realtors, Dayton Builders Exchange, Dayton Region Manufacturers Association, and the Miami Valley Restaurant Association. And of course, the Dayton Area Chamber of Commerce.
"It's important that business owners have opportunities to be with those who are also business owners, so that they can secure information from them and be inspired by them," Kerckaert said.
No matter what area of your business you need support for or have questions about, there are reputable resources both locally and nationally, in brick-and-mortar and online, to help small business owners succeed.