$1 trillion in holiday sales is a bright spot for retail
Article submitted by chamber partner: Infintech 
According to market research firm, eMarketer, holiday retail sales in the U.S. are projected to climb above $1 trillion this year. CNBC reported nearly a 6 percent increase from 2017 is expected for the period extending from Nov. 1 to Dec. 31. This growth can be attributed to strong income growth, increased customer confidence, and low unemployment and will result in the strongest growth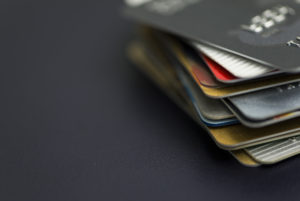 since 2011, according to the eMarketer data.
Brick-and-Mortar Stores Will Benefit
The report comes at a time when there are many concerns over brick-and-mortar establishments, like Sears, Lowe's and Toys R Us, that have been dealing with under performance or bankruptcy. It's welcomed news for many merchants who are gearing up for the holiday season. eMarketer's Principal Analyst, Andrew Lipsman, said in a statement, "While eCommerce will continue to see strong double-digit gains, brick-and-mortar retail should be a particular bright spot this holiday season. Retailers are luring in shoppers with remodeled stores, streamlined checkout and options to buy online, pick up in-store."
In-store sales may see a year-over-year gain of 4.4 percent – a retail industry "bright spot." Even so, eMarketer noted that eCommerce is expected to be responsible for 12.3 percent of sales. And online retail sales may hit a 16.6 percent increase from 2017. At the same time, eMarketer Forecasting Analyst, Cindy Liu, noted that more perks and promotions, like fast shipping, are to be expected amid competition between Amazon and other eCommerce retailers.
The news comes as a recent survey from the National Retail Federation (NRF) found that consumers are expected to spend an average of $1,007.24 in the upcoming holiday season. The figure marks a 4.1 percent increase from last year, the NRF said in a press release.
NRF President and CEO, Matthew Shay, said in a press release in October, "Confidence is near an all-time high, unemployment is the lowest we've seen in decades and take-home wages are up. All of that is reflected in consumers' buying plans."
Is Your Business Ready for the 2018 Holiday Season?
Contact your Dayton Area Chamber of Commerce representative from Infintech.