Cashless Payments Benefit Merchants
In today's payments landscape, consumers and merchants have come to expect solutions that provide security and convenience when making a credit card payment. Consumers pay for items via laptops, tablets, phones, watches and even cars, and merchants must be ready to accept these types of payments if they want to remain competitive.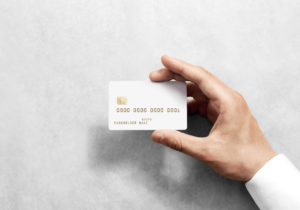 Moving to a cashless society means eliminating the costs associated with handling cash, reducing security risks and speeding up the transaction process which benefits both merchants and consumers. The payments industry is now positioning itself to deliver on the tremendous demand for leveraging smart devices to purchase goods and services.
Top 5 Benefits for Merchants Accepting Cashless Payments
Added Security – According to PaymentsJournal, almost one-third of consumers and business owners believe that new technology will lead to safer payments. 31% of business owners admit that they feel safer when using payment technology instead of having cash on the premise.
More Clients – When the growth of app-based technology that links a consumer's financials to their physical features takes off, merchants will have more doors open to prospects and ultimately customers.
Increased Efficiency – While credit cards aren't going anywhere right now, other forms of payment technology are being introduced that will continually drive an increase in payment efficiency.
Environmentally Friendly – New payment methods will introduce less plastic use and will provide many environmental benefits.
Competitive Advantage – For merchants who accept a myriad of cashless payments, they will have an advantage over their rivals and be able to build a loyal customer base.
Payment Processors Can Help Merchants Prepare
With the staggering growth of smart solutions, industries from municipalities to retailers, and everyone in between, are looking at how technology can drive a connected experience.
The payments industry plays a critical role by supplying the infrastructure that offers the payment options that consumers now expect. This trend of consolidation showcases the shift toward offering solutions that will help drive an engaged experience that consumers crave. Because of this demand, the payments industry is ramping up to better equip themselves and their merchants with a full suite of integrated solutions that can provide a seamless payment experience from the coffee shop to the manufacturing site.
Learn How Infintech Can Help Prepare Your Business: