Chamber Announces Retiring Board Members
DAYTON, Ohio. The Dayton Area Chamber of Commerce announces that 5 members of its Board of Trustees retired at the end of 2016.
The Chamber thanks these members for their years of service: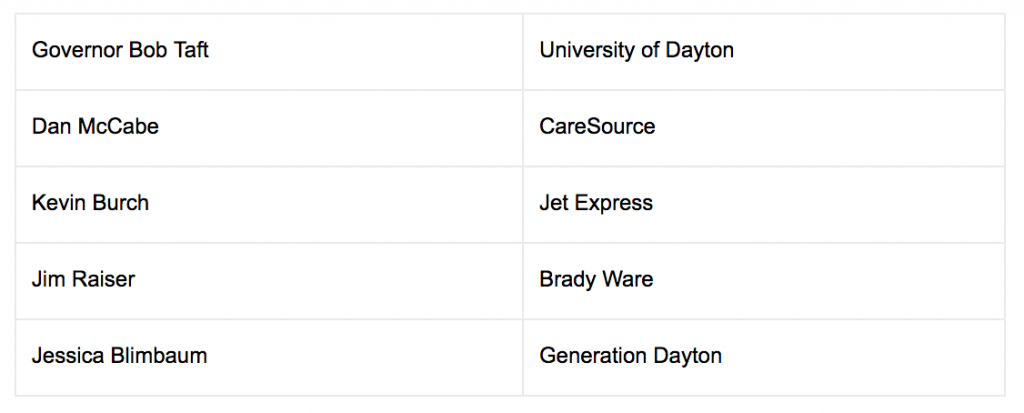 The Chamber Board of Trustees consists of up to 50 community business leaders who carry out the business of the Chamber according to its bylaws. The Board meets quarterly during the months of February, May, August and November. Members may serve up to three, two year terms.
About Dayton Area Chamber of Commerce
The Dayton Area Chamber of Commerce brings together more than 2,700 businesses and organizations in a 9 county area surrounding Dayton, Ohio. The Chamber strives to improve the region's business climate and overall standard of living through public policy advocacy, economic development initiatives and providing networking and training opportunities for its members. Nationally awarded with 5-Star Accreditation, from the United States Chamber of Commerce, the Dayton Chamber is widely recognized for its innovative programs and outstanding contribution to positive change in the region. Information about the Dayton Area Chamber of Commerce is available at www.daytonchamber.org or 937-226-1444.
-END-