Gen D Ignite kicks off cohort at opening retreat
Dayton, Ohio – The Dayton Area Chamber of Commerce is excited to announce the successful launch of Gen D Ignite, a transformative leadership development program for early career professionals in the Dayton region. The opening retreat was held at the new AC Marriott hotel in downtown Dayton and set the stage for an immersive experience focused on personal growth, community engagement and professional relationship building.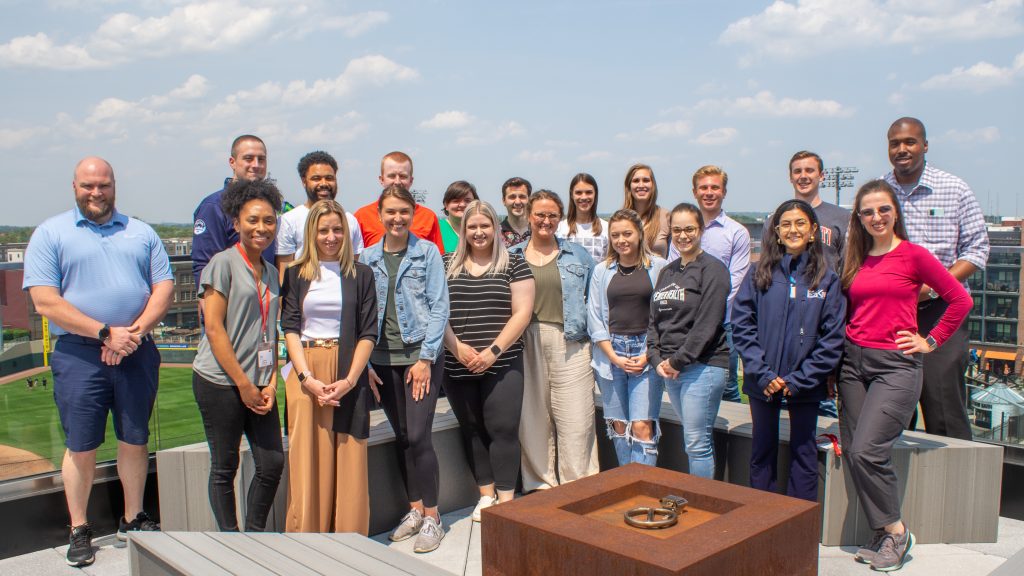 The Gen D Ignite program offers a 7-month cohort experience that includes full-day trainings each month, featuring professional development workshops, leadership sessions with local business leaders, and hands-on education sessions. The program also emphasizes community volunteer projects integrated into each session, allowing participants to make a positive impact.
With a focus on fostering authentic personal growth and building connections, Gen D Ignite connects participants with established local business leaders and mentors. This networking opportunity helps develop a strong support system and provides valuable resources for professional advancement.
The Gen D Ignite program is designed for early career professionals seeking to ignite their leadership journey and become more deeply embedded in the community. The small cohort size ensures a personalized experience, promoting camaraderie and shared learning. Through this program, participants will not only develop their leadership skills but also identify their strengths, values, and professional goals.
The Dayton Area Chamber of Commerce has a longstanding history of providing professional development opportunities for the area's leaders and created the Ignite program out of feedback from chamber members, business leaders and community leaders.