GenD Featured Professional: Ricky DeBorde, Telhio Credit Union
Each month, we feature a young professional from Generation Dayton. These up-and-comers are already making a mark on the Gem City, so we're sure this isn't the last you'll be seeing of them.
Name: Ricky DeBorde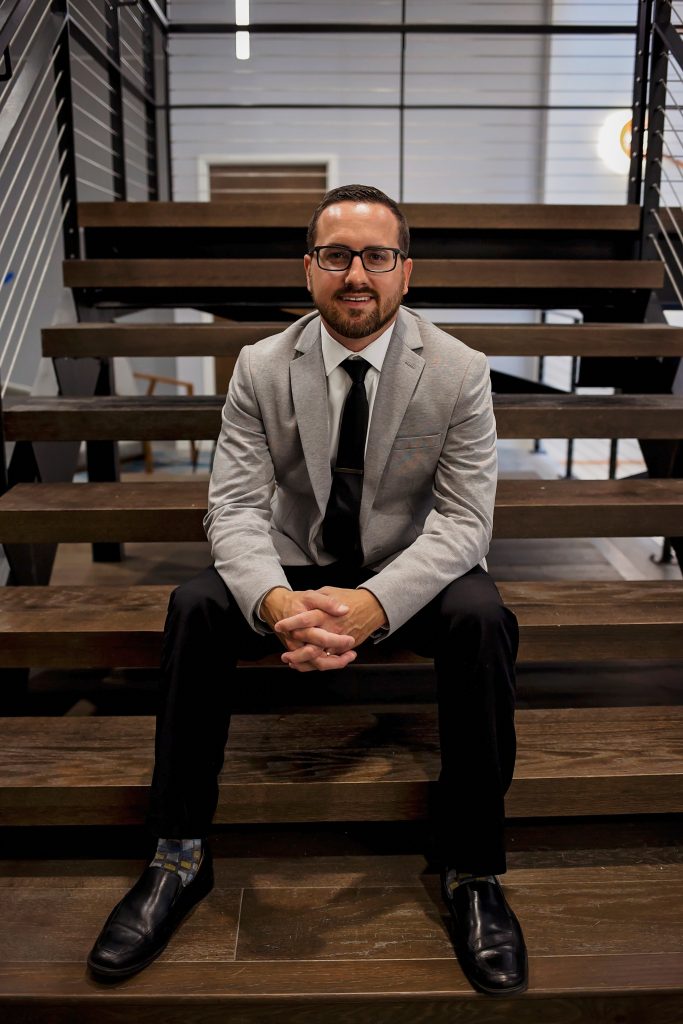 Title: Business Banking Relationship Manager
Organization: Telhio Credit Union
Community Involvement (groups, clubs, boards, volunteer activities, etc.): You will find me working out of The Hub at the Arcade most days or out meeting with local Business owners in the Dayton Region. I am currently involved with Generation Dayton, the I-70/75 Development Association and recently joined Dayton Regional Manufactures Association (DRMA). I also serve on the Board for Cardinal Hill Recreation Club, a private pool located in Beavercreek and also volunteer with the Dayton
Hobbies and interests: My current hobbies are camping in many of Ohio's State Parks, trying my luck at fishing, woodworking and occasionally playing some street hockey with the kids. I am also a huge Ohio State football fan and also somehow still root for the Bengals on Sundays.
Favorite Area Eatery: Dayton has so many great local restaurants, I can't name just one.  My top three currently are: Jimmie's Ladder 11, Table 33 and Smokin Bar-B-Que… But of course, any of these should be followed up with drinks at The Dayton Beer Company for one of the best outdoor spaces in Dayton.
Favorite Weekend Activity in Dayton: I'd say my favorite weekend summer activity is catching a Dayton Dragons Ballgame or hitting up 2nd Street Market with my family. In the winter, you can catch us downtown ice skating at Riverscape.
What do you love about Dayton? There is a lot to love about Dayton and I could probably write a book about it. But first off, I love how Dayton is such a resilient city. No matter the circumstances, people come together to make things happen. I love seeing all of the construction throughout Downtown because it means another business has invested in Dayton and another cool place to visit or live has been established.  I also love that there are so many exciting things to do in Dayton, whether you are looking for a local brewery, a restaurant, a festival or ballgame to attend. There is something for everyone in Dayton!
How has Generation Dayton aided your professional, personal and/or social development? Gen D has been a great networking group to get to know Dayton's up and coming professionals. We are all here to work with one another, share opportunities and help Dayton to continue to thrive.
Tell us a little more about your profession and company…  I am a Business Banker with Telhio Credit Union for the Dayton Market. I love working with Dayton Business owners and learning about their story. My focus is to provide Business Owners financial solutions that help them to meet their goals and succeed.  My company, Telhio Credit Union was established in 1934 as a Credit Union for the Columbus Telephone Company hence the "T-E-L" of our name. We offer full-service banking products for both consumer and business members – from mortgages and commercial lending to wealth management and much more.
Favorite quote or inspirational saying: Being new to the Dayton Market I think this relates well:
"You miss 100 percent of the shots you don't take." – Wayne Gretzky