How collaboration between Accounts Payable & Accounts Receivable helps business success
Accounts receivable (AR) and accounts payable (AP) processes in the B2B industry have become more streamlined amid the global pandemic. Digitization of these primary B2B processes is enabling financial flows that lead to healthier operating profits and balance sheets for all businesses. To get farther along in this process, collaboration between AR and AP is needed to succeed.
AR and AP Collaboration is Key
In an interview with PYMNTS.com, Chavi Jafa, vice president and head of Visa Business Solutions for Asia Pacific Collaborative, stated "collaborative commerce is here to stay, for all players in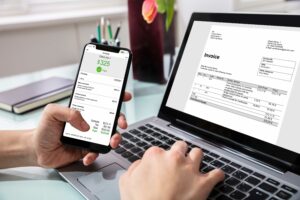 the ecosystem — CFOs, traditional FIs and B2B service providers. Both tech and service providers need to address both sides of cash flow management to help corporates and supply chains operate more efficiently. For so long, the solutions have been built up around one side or the other, and we've gotten very focused about bringing solutions to the AP or the AR side of the house."
This B2B payment progression has taken the hint from shifts in consumer behavior. Those changes in how consumers transact have led to ripple effects, and the focus has primarily been on contactless payment methods. Just as companies have had to meet their end consumers' expectations, said Jafa, "they've had to very quickly think about making payments digitally downstream to their vendors and supply chains. It's been a significant shift and it's definitely one that is here to stay … it's no longer a 'nice to have,' it's a 'need to have."
Financial Leaders Take Notice
For many years, B2B CFO's, treasurers, and controllers have witnessed the frictions that develop when legacy systems and manual processes become unwieldy and payment delays materialize, resulting in supplier cash delays. But now these financial stewards are starting to examine their own internal processes, examine what can be done better, and how technology can help streamline back-office activities focused on sending and receiving B2B payments. Jafa commented, "We've seen a lot of CFOs asking Visa about the solutions that we can bring to the table to help them integrate the accounts payables and accounts receivable sides of the house."
The Tech
The intent to modernize B2B payments is not enough. Treasurers and CFOs also need the technology in place to make digital B2B payments a reality. There are many new tools and technologies for businesses to choose from such as e-invoicing, RESTful APIs, and cloud-based offerings that can be integrated into legacy systems. With these new technology options, AP and AR departments can sync up and "speak" to one another, to enable collaborative commerce between buyers and suppliers.
Letting Go of the Check
With this new collaborative environment, some things like the paper check need to go. During the pandemic, many businesses did not have access to paper to send or receive checks. And companies could not ignore the situation, they had to find ways to address it digitally so payments could continue to move forward.
Looking ahead, the digitization of B2B payments will broaden and accelerate. Visa said they expect volumes to increase in 2021 and beyond. When businesses start to see process enhancements, cash flow increase, and a reduction in operating expenses – true improvements will happen in the B2B payments.
Want help navigating e-invoicing? 13 Verticals Merchant Solutions offers free evaluations of your current payment processing system if you're a chamber member.