How medical marijuana will affect your business's safety procedures
It may be several months before the first dispensary opens its doors in the state of Ohio, but effective September 8, 2018, medical marijuana is legal here. Many member businesses have posed questions regarding how this change will affect their approach to hiring and safety.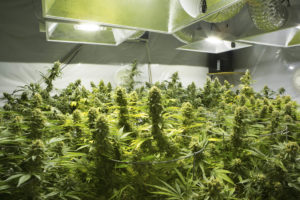 The short answer is that nothing in the law requires an employer to accommodate an employee's use of medical marijuana. The Dayton Area Chamber of Commerce had a seat at the table as the Ohio General Assembly drafted this legislation, and is proud to say measures were taken to protect our business community.
For more information regarding how the legalization of medical marijuana in Ohio will affect your business, take a look at this reference sheet from the Ohio Bureau of Workers' Compensation.
As the state of Ohio works toward rolling out this new legislation, watch for employer related updates from the chamber.