Marijuana Debate Continues
DAYTON, Ohio (June 2018) – The saga of marijuana use in Ohio just seems to never end.  It seems a group, somewhat akin to the 2015 firmly defeated monopoly group, wants to try and again change Ohio's constitution to allow for recreational use of marijuana.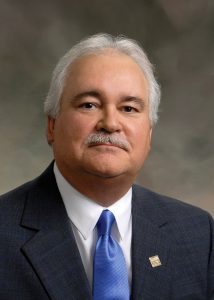 To refresh your memory … in November 2015, Ohioans overwhelmingly defeated a constitutional amendment, 64% against and 34% for (almost 2 to 1 against) that would have allowed an incredibly ill-conceived and poorly thought-out plan that would have drastically altered how Ohioans and Ohio employers would have had to contend with recreational use and cultivation of marijuana.  One of the many ill-conceived red herrings was that it was for medicinal use under the new law.  But Ohio's legislature decided in June of 2016 in HB 523 that the law would be changed to allow for medicinal use.  Granted, we are still working on how that would be implemented, but one of the major hurdles in that the law allowed for local cities and communities to decide if they wanted local cultivation and dispensaries.  To date, most communities don't want the hassle, stigma or problems associated with overseeing and policing the sites and "JUST SAID NO".  Some screwed up and missed the moratorium deadline.
We have done a great deal of pre- and post-research since 2015 and know the idea is fraught with problems.  Just ask Coloradans.  If they had the chance, they would beg for a "do-over".  This is a policing nightmare and a "cash only" business because it is still against federal law as a Schedule 2 drug … one that is defined as having "a high (no pun intended) level of abuse".
The marijuana group learned little from its 2015 experience at the ballot; but still wants to try again in either 2019 or during the next big election in 2020.  In the meantime, local cities are deciding the current fate of the law.  Some smart ones are holding their ground … others are succumbing to pressures to allow for local dispensaries.  For the latter, that is a mistake that could be difficult to reverse.  Employers don't want workers to have access to abuse; and neighborhoods don't want them on their local streets.
I applaud those who truly understand the misgivings of this proliferation of marijuana usage and worry that those politicians who are voting for this just don't understand the safety and workforce issues our Ohio employers face with the acceptance and use of this drug.  The marijuana debate continues but hopefully Ohioans will recognize it for what it is … an issue they have already decided and need not expect to have to repeat their mandated decision.
To download a PDF of this article as it appeared in the Dayton Daily News, click here.
Phillip L. Parker, CAE, CCE
President & CEO
Dayton Area Chamber of Commerce