Montgomery County to Award Business Grants for Green Initiatives
The Montgomery County Solid Waste District is now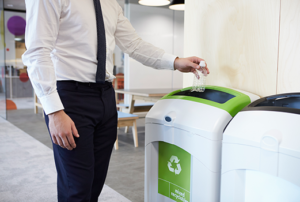 accepting applications for the 2021 Business Capital Incentive Grant, which is aimed at providing funding to enhance, increase and promote recycling, waste reduction, and composting.
Eligible grant projects require a financial contribution to the project equal to 30% of the total project cost. Match funds for projects must be a cash contribution directly related to the project.
Allowable uses for incentive funds
Capital equipment purchase to increase or expand current recycling efforts (i.e. baler/compacter).
Equipment/materials/software to increase/expand operations for Processors (i.e. shredder, delivery trucks, tracking software, special equipment to increase processing of materials).
Compost/Food Waste Management Program (purchase of on-site equipment).
Applications are due September 30, 2021.
Download the 2022 Business Capital Incentive Grant Instructions.