Real-Time Payments to Make Impact in B2B Sector
According to a recent survey, real-time payments technology is beginning to impress the B2B community. The survey suggests a shift in the market, with B2B businesses putting more emphasis on faster payment capabilities with the hopes that it will bolster business.
390 industry professionals were surveyed, both B2B payment customers and payment service providers, at the 2018 NACHA PAYMENTS Conference in San Diego earlier this year. One question from the survey is telling of the current state of innovation in the B2B industry.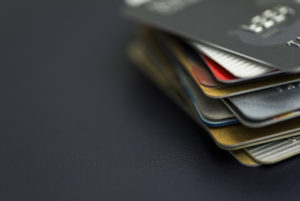 What innovation will have the greatest impact on the B2B payments sector?
42% – Integration of Real-Time Payments within Online Banking
20% – Artificial Intelligence and Machine Learning
11% – Blockchain
9% – Cybersecurity Software
4% – Biometrics
Researchers said that regardless of which innovation will make the greatest impact on the B2B payments sector, organizations are having a hard time keeping up with the changes in the industry.
Why Are Organizations Struggling to Keep Up?
According to pymnts.com, the greatest challenge lies within legacy infrastructure, with more than one-third of respondents saying corporations and smaller banks need to update their existing infrastructure to be able to handle new technological innovation.
"One of the largest impediments to today's payments industry is that change is happening faster than organizations can realistically accommodate it. Sending and receiving corporate payments is a complex process and one that is not yet as nimble as consumer payments," said Rick Burke, TD Bank's head of corporate products and services.
According to Burke, the rising demand for corporate payments to match the experience and functionality of consumer payments will place greater pressure on service providers, and this could be why the B2B payments sector has expressed an increased interest in faster payments.
More Than Just Faster Payments and Updated Infrastructure
Faster payment capabilities and updated infrastructure aren't the only needs of B2B businesses. The survey revealed a few more areas where B2B companies would like to focus:
Mobile Apps – According to the survey, 74% of respondents said that they wanted a mobile app that integrated with their business's banking processes because it would improve a corporate payer's experience with their financial institution.
Cryptocurrencies – The survey also found that 64% of respondents don't consider cryptocurrencies to be legitimate forms of digital payment, and 4% said that cryptocurrency controversy will be the largest challenge to payments innovation today.
Cybersecurity – One of the most important statistics to point out is the payment fraud and cybersecurity number. 84% of respondents are predicting payment fraud and cybersecurity to become a bigger threat in the next two years – which is a 5% decline from the year prior. This decline indicates that payments professionals may finally be seeing some positive developments in cybersecurity.