Skanska Southwest Ohio recognized for diversity by Dayton Chamber of Commerce
DAYTON, OH – The Southwest Ohio office of Skanska USA has been selected as a winner for the 2021 Premier Health Workplace Diversity Award by the Dayton Chamber of Commerce.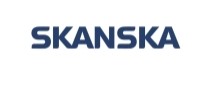 Representatives of Skanska received the award during Wednesday's Dayton Chamber of Commerce's Annual Meeting.
"Skanska's focus on inclusion is comprehensive and integrated into its business model. We're proud to recognize a long-time commitment to creating an inclusive work environment, as well as a dedication to diversity within the construction industry," said Dayton Area Chamber of Commerce President and CEO Chris Kershner. "We applaud Skanska's efforts to make sure everyone has a seat at the table and feels empowered to share their ideas and experiences."
Skanska's commitment to workplace diversity is sincere, intentional and embedded in the company's core values, said Marcus Thompson, Regional Vendor Diversity Manager for Skanska's Southwest Ohio office.
"Skanska promotes and practices workplace diversity by inviting everyone to bring their true self to work while fostering an environment of respect and inclusion," Thompson said. "While we are tremendously grateful for this award, we realize there is still a lot of work to do in this space. We will continue to be thoughtful and intentional about creating an environment of respect and inclusion not only for our internal employees but for our industry and community partners as well."
As Community Development Manager, Thompson manages and supports Skanska's diversity program.
"Personally for me," Thompson said, "I am grateful for this award because it shows that I truly work for a company and with a team that practices what we preach."
Skanska has managed several construction projects in the Dayton area, including:
The Dayton Public Schools upgrade of Welcome Stadium.
The main campus of Five Rivers Health Centers.
The Miami Valley Hospital Southeast Addition and Neonatal Intensive Care Unit (NICU).
Reconstruction and construction of buildings and branches of the Dayton Metro Library.
Construction of the Atrium Medical Center in Middletown, which is just south of Dayton.
For further information please contact:
Strategic Advisors Contact
Mia Walton, Skanska USA Building (240) 672-1789 Mia.Walton@skanska.com
This and previous releases can also be found at www.usa.skanska.com.
About Skanska
Skanska is one of the world's leading construction and development companies. Skanska's core operations in the U.S. include building construction, civil infrastructure and developing self-financed commercial properties. In 2020, construction in the U.S. generated $6.5 billion in revenue, and as a developer in the U.S., Skanska has invested a total of $2.8 billion in commercial and multi-family projects. With U.S. headquarters in New York City, Skanska has 29 offices with 7,600 employees nationwide. An industry-leading innovator in both safety and project execution, Skanska offers competitive solutions for traditional and complex assignments that build a more sustainable future for our customers and communities. Global revenue of parent company Skanska AB, headquartered in Stockholm and listed on the Stockholm Stock Exchange, totaled approximately $17.2 billion in 2020.
# # #