Supreme Court sides with American Express on merchant fees
Last month, the U.S. Supreme Court sided with American Express (Amex) on upholding a provision in its contract that prohibits merchants from persuading shoppers to use credit cards with lower fees. In a 5-4 ruling, the court held that the company's anti-steering provisions do not violate federal antitrust laws by restricting trades as many of the plaintiffs argued.
The case dates back to 2010, when former American Express chief executive Kenneth I. Chenault, decided to fight the U.S Department of Justice and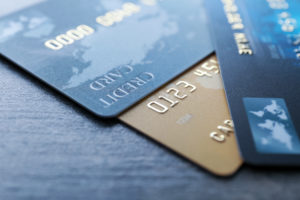 17 states when they sued Visa Inc., Mastercard Inc., and American Express over rules banning merchants from steering cardholders to cheaper forms of payment. While Visa and Mastercard were quick to settle with the plaintiffs and modify their rules, Chenault stated such rules were essential to American Express' business model and chose the option of a time-consuming legal battle.
Eight years later, American Express has been victorious in their fight and can continue enforcing its anti-steering clause which does not allow merchants to try and persuade customers to pay with other credit cards.
"This was a long battle, but well worth the fight because important issues were at stake: consumer choice, fair market competition, and the ability to deliver innovative products and services to our customers, both consumers and merchants," American Express chairman and CEO, Stephen Squeri, said in a statement.
American Express Ruling Impact on Merchants
Retailers pay fees when customers use credit cards. American Express charges higher fees than Visa or Mastercard and that gives merchants a reason to encourage customers to use other forms of card payment at checkout.
"Amex's business model sometimes causes friction with merchants," Justice Clarence Thomas wrote. "To maintain the loyalty of its cardholders, Amex must continually invest in its rewards program. But, to fund those investments, Amex must charge merchants higher fees than its rivals."
"Even though Amex's investments benefit merchants by encouraging cardholders to spend more money, merchants would prefer not to pay the higher fees," Justice Thomas wrote. "One way that merchants try to avoid them, while still enticing Amex's cardholders to shop at their stores, is by dissuading cardholders from using Amex at the point of sale."
With this ruling, businesses will no longer be allowed to persuade cardholders verbally or through discounts to use a less expensive credit card in place of American Express. But merchants have the option to not accept American Express cards at all, thus alleviating the higher fees, although it could result in alienating customers who are loyal to the American Express brand.
How Can You Reduce Your Cost to Accept American Express Cards?
American Express' OptBlue program provides the possibility of lower fees for informed merchants. This program, launched in 2015, helps American Express get their fees in closer alignment with their card brand competition. Merchants who process less than one million in American Express volume per year are eligible for this program and merchants should inquire with their payment processors about the possibility of adopting the program.
In addition, American Express recently announced that they would lower the fees they charge retailers and merchants to process card payments. The new cuts for 2018 will make the merchant fees the lowest they have been in 20 years and are part of a recent push to make American Express cards more widely accepted by various locations.
Learn More About How We Can Lower Your American Express Fees:
Contact chamber partner Infintech online or call 1-800-621-8931.