Employers: How to find the right dental plan
Dental insurance is one of the most popular employee benefits offered. 95% of employers offer dental coverage to employees.¹ It's a fact that employees place a high value on it, saying it's the second most important benefit following health insurance1.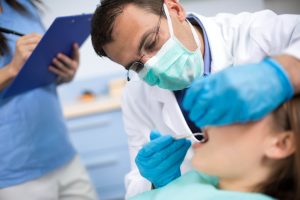 Find out if your dental plan fall short in any of these 5 key categories:
Focus on your employees' overall health
Flexible or custom benefits
Large local, national and international networks
Simple and efficient administration
Powerful tools, technology and reporting
Are Anthem's Dental Prime and Complete plans the right fit for your employees? Watch this short video to find out.
Interested in savings opportunities? Ask your broker about Anthem's 2-year and 3-year dental rate guarantees and bundling discounts available to employers with between 2 and 50 employees.